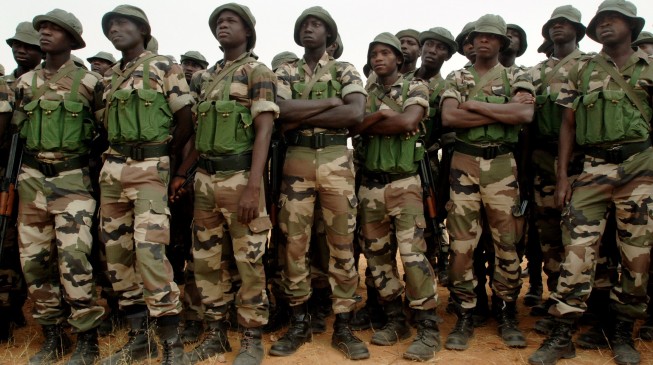 A coalition of civil society organisations (CSOs) has expressed shock at the deployment of soldiers to the southeast despite allegations of human rights violations against them.
On November 24, Amnesty International had released a report cataloguing violations including extra-judicial executions, enforced disappearances, torture, unlawful arrest and detention of Indigenous People of Biafra (IPOB) members and supporters by the military.
Owing to a seeming lack of action on the report, the groups called on President Muhammadu Buhari to immediately set up an independent panel to investigate the allegations.
"We are further particularly alarmed, that despite these chilling allegations, authorities at both federal and state levels of government have instead decided to further militarise the affected areas in the guise of 'operation python dance'.
While acknowledging the need for the protection of law and order across the country, we consider the recent announcement of increased deployment of military personnel to the south-east region as an unnecessary move that risks stoking further tensions within the communities," a statement issued by the CSOs through Amnesty International, Nigeria, read.
We also believe that the deployment of the military to police public gatherings across the country has directly contributed to the high numbers of casualties. In many recent incidents, including those documented in the Amnesty International report, the military seems to have chosen tactics designed to kill and neutralise an enemy. Many of the shootings were clearly outside any concept of public order management and amounted to extrajudicial executions."
They also called on the government to immediately end the involvement of the military in public order operations throughout the country.
Additionally, we are worried that military personnel assigned to this operation, will see it as a carte blanche for committing further human rights violations. The government's decision to turn immediately to the military to control internal public order situations has seriously undermined the role of the Nigerian police and has led to unnecessary loss of lives.
We therefore call on the authorities to ensure that they make public, the rules of engagement for this operation and take steps to prevent acts of human rights violations."
The governors of Abia, Anambra, Delta and Rivers states should set up judicial commissions of inquiry to investigate the allegations documented in Amnesty International's report," they added.
Some of the CSOs are Centre for Human Rights & Peace Advocacy, Centre for Democracy and Development (CDD) and CLEEN Foundation.
Written by CHRISTIAN ROWLAND.
Email:

rowlandlove2015@gmail.com


To Advertise On Our Website,
Rowland Gate Media Editorial World.
What Are Your Comments ?